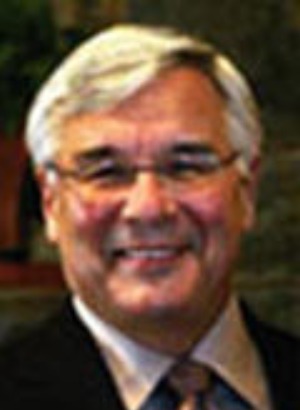 David Roll, Ph.D., LBA
Clinical Advisor Emeritus
President Emeritus

Dr. David Roll has retired from BIPS as of September 30, 2022. Dr. Roll and Dr. Kim Shamoun started their collaboration in 2009 when he provided consulting services to the Shamoun Early Learning Center. In 2011, Dave and Kim started Behavioral Intervention Psychological Services (BIPS), with Dave serving as the President and Kim serving as the Director from 2011-2015. From 2015-2022, Dave served in the role of Clinical Advisor. During this time, Dave and Kim had the pleasure of working on many projects together, including but not limited to developing strategic planning at BIPS, improving the case review process, and starting the Personnel Committee at BIPS, allowing providers additional professional development opportunities over the years. Dave approached Kim the summer of 2022 regarding his desire to retire, telling her that he had decided it was time to take on full-time retirement. Dave said "After my 79th birthday I started thinking that it would be good to see if I could handle full retirement before 80. It is difficult for me to do because I have so enjoyed working with Kim and Alan to provide effective and ethical behavior analytic services to people with autism, their families, and their schools. I want to retire while I can actively make the decision and rather than wait until I can no longer do the work. It has been my great privilege to help Kim carry out her vision and to work with Alan, wonderful supervisors and dedicated direct care workers. I am confident that this group will continue to provide ethical and humanitarian behavioral treatment for their clients".

On behalf of all BIPS' Team Members, I will say that Dave's contributions to the development, growth, and stability of BIPS over the years will always be remembered fondly and admirably. Our leadership at BIPS have had the opportunity to learn from a giant in our field. Dave's values and humanistic approach to working with our providers has been a wonderful model that will continue to live and grow at BIPS. We are thrilled to now have a model of committed action of retirement by Dave, receiving photos and warm regards.
---
David earned his Ph.D. in Psychology from the Florida State University in 1969. He is Professor Emeritus at LIU Post where he served as Director of Clinical Training, and Coordinator of the Developmental Disabilities Concentration in the Clinical Psychology Doctoral Program. He is a Licensed Psychologist and NYS Licensed Behavior Analyst. After his retirement from LIU he maintained his connection with the doctoral program by serving for three years as the LIU Project Director for the joint LIU/Developmental Disabilities Institute Family Behavior Support Program.

David has served as consultant and psychology supervisor for several agencies, including Young Adult Institute/National Center for People with Disabilities, Association for Children and Adults with Learning and Developmental Disabilities, Family Residences and Essential Enterprises, and Nassau County United Cerebral Palsy. He was Vice- President, Board of Directors for the Nassau-Suffolk Services for the Autistic and an Advisory Board member for the Winthrop University Hospital Parent Partners Project. David was President of Behavioral Intervention Psychological Services PC from 2011-2015.

As an active participant in the development of behavior analysis as a profession, David was a founder of the New York State Association for Behavior Analysis (NYSABA). He has served as president of the Association for two terms, and chair or member of the Legislative Committee from 1996 to 2010. David served on the Executive Committee of the Board of Directors for the Association of Professional Behavior Analysts and as the Editor of the APBA Reporter.

David has published articles, supervised dissertations, and given numerous conference presentations on the applications of behavior analysis to improve the lives of people with developmental disabilities and their families.